Men of Circumstance Book Two
As much as Nathaniel Frederickson, bastard brother to the Duke of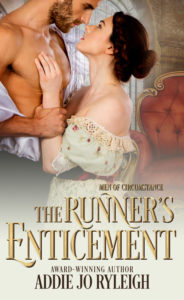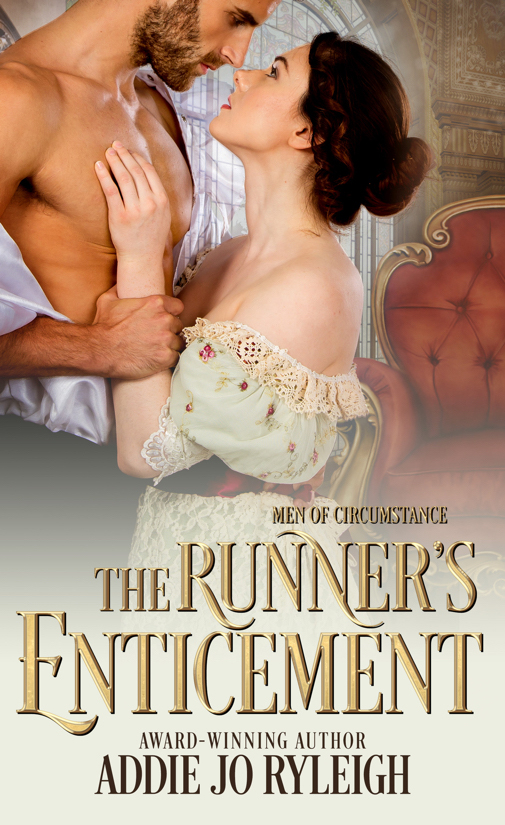 Wesbrook, loathes the status and consequence of his lowly birth, he has reinvented himself by becoming London's leading Bow Street Runner. But no matter his success or his charm, he never seems to be good enough.
Lady Annabel Baines, self-professed bluestocking, has one goal in life. To create a legacy for her deceased mother by ensuring the success of her school for young ladies. Even if it means being beholden to a man intent on ruining her life, forcing her to make impossible, heartrending choices.
Assigned to recovering stolen artifacts, Nate is thrust into Anna's privileged world. To make matters worse, he is forced to protect her from a mysterious threat she refuses to acknowledge. While fighting Anna's stubbornness—and his unwanted fascination with the spoiled chit—Nate becomes the renewed target of a blackmailer thought to be destroyed .
While a killer sets his sights on Anna.
Will the well-born bluestocking ultimately save the bastard Runner?
Excerpt
Where has the man gotten to now?
Determined to root Nate out once again, she stepped from behind the door . . . only to be shuffled back against the wall with two sturdy hands clamped on each side of her waist. Hands that mere moments earlier had held her captivated as they'd stroked his horse.
"What are you up to, sneaking around, princess?" There was nothing harsh about Nate's tone as his breath fanned the top of her head.
She struggled to pull her gaze from the gaping collar of his unfastened shirt. While his back had been to her as he'd tended his horse, she'd missed the clear view of his upper chest. Oh, my. Here she'd thought the rippling of his back had been glorious.
She finally won the battle and raised her eyes to meet his—but not before indulging herself with a slow perusal of the strong cord of his neck, the light sprinkle of hair along his firm jaw, and the confident and enticing bend of his lips.
When she finally ended her inspection, she suspected the heat burning her cheeks was as clear to him as the spark of male satisfaction she spotted in his eyes.
What had he asked again?
Nate had her so flustered she seemed to forget herself. Especially since he didn't appear inclined to release her.
"Am I to guess?" he asked.
She wanted to answer. She longed to set him straight. Only she'd lost the ability to speak when he punctuated his question with a step closer, eliminating all space between their bodies.
"I rather prefer you speechless." His eyes left hers and drifted to her mouth. "Maybe I should startle you more often."
***
What the hell am I doing?
Whatever it was, Nate knew he shouldn't be doing it.
He shouldn't be touching her. He shouldn't have her delectable body pressed so sweetly against his, leaving her no escape—not that she appeared ready to bolt.
When he and Grant had sensed they were being watched, it had taken only a moment for him to realize Lady Annabel had evolved from clandestine garden meetings to spying. He'd only meant to confront her. Not seduce her.
But since he presently struggled to keep from crushing her lips beneath his in a kiss sure to teach her what happened when a virtuous woman spied on a man who'd spent days envisioning her luscious form under his . . .
Nate was glad he'd had the sense to send Grant from the stable. The last thing he needed was one of his men witnessing his current moment of stupidity.
And it was beyond foolish. But no matter how many times the functioning part of his consciousness told him so, the rest of him refused to listen.
"You haven't ordered me to release you." He felt honor bound to inject his observation into the moment. One last chance for her come to her senses, because the far off look in her eyes shouted that she was approaching the point of no return.
"I . . ." Her tongue darted out to moisten her lips—almost bringing him to his knees. "I don't think I can."
"I don't think I want you to."
Then he sealed his fate as his lips descended over hers.