While I'm wrapping up my virtual book tour, I'm handing the reins over to historical romance author Madelyn Hill. In addition to sharing her current release, Heather in the Mist, she is revealing her secrets on how to hone the craft of writing.
Welcome Madelyn and thank you for sharing your wisdom!!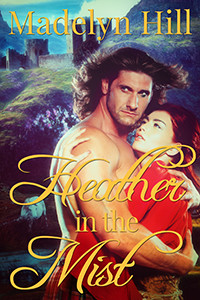 As a writer, I feel you need to constantly work on your craft. There are numerous ways to do this and each author works differently, however here are a few of my methods for being a life long learner.
Listen to your editor: For my first novel Wolf's Castle, I accepted ALL of the comments, grammar, and structure recommendations. With For The Love Of A Gypsy, much of the same, but I also discussed a few of the changes. For Heather In The Mist, there weren't as many line edits, however more of plot questions from the editor and I made huge changes and sent back first edits with a very different book. In my opinion, the comments from the editor helped me re-evaluate what I had and with a cold eye I cut those darlings.
Read, read, and read some more: A writer has to be a reader. I know some authors who do not read any books written in the genre they write. I can see the logic behind this. I, however, read everything and anything. This includes books, magazines, and newspaper (online and the old fashion paper ones) articles. You never know where inspiration will strike. Although I am a historical writer, a contemporary situation may influence my story, something I can tweak to make it historically relevant.
Craft Articles: I haven't been to conferences in a few year, but in the past I did enjoy going to writing classes and attending workshops. Over the summer I read a ton of articles on the writing craft. I searched them out and read them one after another. As a tech geek, I decided there has to be a better way, so now I use the RSS feed to have articles funnel to my Twitter feed. Now I can look at articles from several writing blogs. Here are some of the articles I recently read:
• 2 Ways to Tell You're Beginning Your Story Too Soon
• How To Write Diverse Characters: A Simple Test
• How to Research Your Book Smarter, Instead of Harder
There are so many intelligent voices out there in blog land and I like the various topics that range from conflict to characterization to social networking for authors. All tools to add to my writer toolbox!
What do you do to keep perfecting your craft?
Heather in the Mist Back Cover Blurb:

Forced to wed to save her clan, Lady Rogan Cameron agrees to wed without love.
What her father doesn't know is Lady Rogan has plans of her own—plans to keep her from a loveless marriage. Can she save the clan before she has to say "I do?"
Ian Albright abolished all ties to Scotland after his family betrayed him and he is now nursing a wounded ego due to an unfaithful fiancée. He pledges never to return to his home until the fateful day he accepts an invitation to his dear cousin's wedding. The minute he sees his cousin's betrothed, his heart is captured. If only she didn't belong to another . . .
Lady Rogan and Ian have known each other since they were young and bent on vexing each other. Now, the only thing they find vexing is the fact Rogan is betrothed to another. Together they fight their growing attraction while investigating the forces bedeviling the clan. Yet at every turn their foe appears and wreaks havoc. When tragedy strikes, their hopes are dashed again.
Can Lady Rogan and Ian's love win when fate seems determined to keep them apart?
Buy Link: Amazon
Author Bio: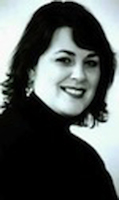 Madelyn Hill has always loved the written word. From the time she could read and all through her school years, she'd sneak books into her textbooks during school. And she devoured books daily. At the age of 10 she proclaimed she wanted to be a writer. After being a "closet" writer for several years, she sent her manuscripts out there and is now published with Soul Mate Publishing. And she couldn't be happier!
A resident of Western New York, she moved from one Rochester to another Rochester to be with the love of her life. They now have 3 children and keep busy cooking, watching their children's sporting events, and of course reading!
Contact Madelyn:
Website: www.madelynhill.com
Facebook: https://www.facebook.com/madelyn.hill.94
Twitter: https://twitter.com/AuthorMaddyHill
Pinterest:  http://www.pinterest.com/madelynhill68