As I'm off enjoying my blog tour, I'm putting Random Ramblings into the hands of talented, multi-published author Joanne Guidoccio. And she comes bearing gifts. Not only is Joanne sharing her recent release, The Coming of Arabella, but she knows how I crave yummy treats. Welcome Joanne and congratulations on your release.
Addie Jo, thanks for hosting me today!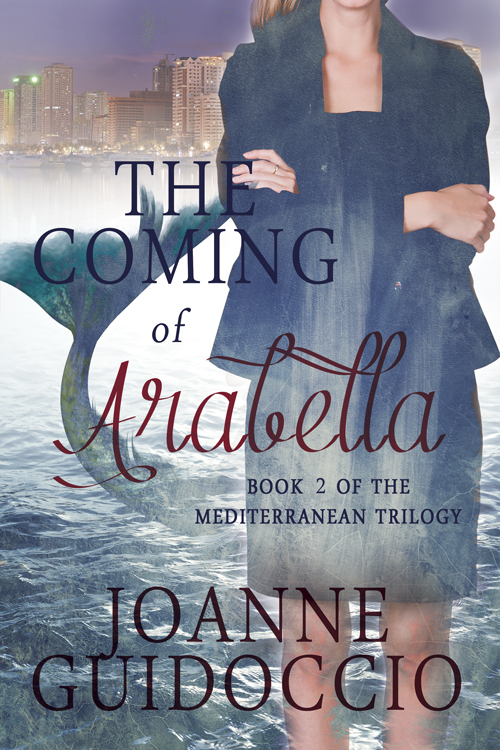 In The Coming of Arabella, ex-mermaid Barbara Davies visits Arizona, hoping to reinvent herself in the desert paradise of Sedona. While there, she participates in a retreat facilitated by a world-renowned psychic who also happens to be an ex-mermaid from the Mediterranean Kingdom. Between sessions, Barbara munches on muffins. Her favorites – banana muffins.
Here's a family-tested recipe from my mother's kitchen:
Ingredients
3 large bananas
3/4 cup white sugar
1 egg
1 tsp baking soda
1 tsp baking powder
½ tsp salt
1½ cups all-purpose flour
1/3 cup melted butter
Directions
Preheat oven to 375 degrees Fahrenheit.
Grease muffin tins.
Mash bananas.
Add sugar and slightly beaten egg.
Add melted butter.
Add the sifted dry ingredients.
Bake for 20 minutes or until a toothpick inserted in the center comes out clean.
Makes 12 muffins
Book Blurb
On the day of her engagement party, an ex-mermaid's life is disrupted by the unexpected arrival of another mermaid—a sister she has never known. Under normal circumstances, Barbara Davies would be overjoyed, but her special day is already wrought with tension. While Barbara is not the first mermaid from the Mediterranean kingdom to settle in small town Ontario, she has yet to reveal her origins to her fiancé. So when Arabella, the gorgeous sister whose disturbing black eyes banished her to the island of Crete, saunters into her life, clutching the arm of Barbara's discarded lover, a powder keg of emotion is released.
Relationships falter and careers stall as envy stirs in the hearts of the sisters. On the verge of meltdown after her fiancé leaves Canada for a teaching job in Vermont, Barbara flees to Arizona hoping for a reprieve. There, she finds solace at a retreat for ex-mermaids and a second chance at love with a charismatic preacher. As she contemplates a new life in the desert paradise of Sedona, shocking secrets emerge and tragedy strikes. A stronger and wiser Barbara rises up to face these new challenges and embrace the best parts of her mermaid heritage.
Excerpt
Arabella's eyes blazed like burning embers of coal. "You don't know or want to know what I capable of." She snapped her fingers. "I can discredit you just like that."
Barbara laughed. "Discredit me without discrediting yourself? I'd like to see you try that."
As Arabella got closer, Barbara could smell that flowery scent she had always associated with Belinda. It did not suit Arabella in the least. The younger woman needed a muskier scent, one that would blend in better with her predatory nature.
"You've already lost Graham and Gwen. Mama and Paul are on my side. Do you want to lose Sharon as well?"
"There's nothing you can do or say that will turn Sharon or anyone else in this office against me," Barbara said. "So, don't waste your breath." While she maintained a tight smile and spoke in an even tone, Barbara could hear her pulse pounding as tremors of anger shot through her limbs. She wanted desperately to sit down but would not give Arabella any more physical advantages.
Arabella smiled smugly. "Sharon doesn't like secrets or people who keep them. I wonder how she would react if I told her about your . . . our origins."
"You wouldn't dare!"
Arabella shrugged. "I don't care one way or another. Stewart is encouraging me to write about our lives. He thinks it has the makings of a bestseller." She laughed. "In addition to the erotica, of course."
She's bluffing. Barbara ignored the intrusive thought as memories of Stewart rushed back. He was the consummate businessman and enjoyed being on the cusp of the latest trend. His artist clients produced edgy and controversial art that had been rejected by more conservative agents. Vast stores of family money allowed Stewart to be more daring and sometimes even provocative. What could be more daring and provocative than a mermaid wife?
Buy Links
Amazon (US): http://is.gd/DQhWmI
Amazon (Canada): http://is.gd/JrwC1l
Amazon (UK): http://is.gd/fJ2x4E
Amazon (Australia): http://is.gd/6KovIe
Bio
In 2008, Joanne took advantage of early retirement and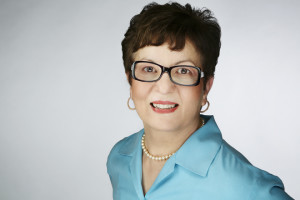 decided to launch a second career that would tap into her creative side and utilize her well-honed organizational skills. Slowly, a writing practice emerged. Her articles and book reviews were published in newspapers, magazines, and online. When she tried her hand at fiction, she made reinvention a recurring theme in her novels and short stories. A member of Crime Writers of Canada, Sisters in Crime, and Romance Writers of America, Joanne writes paranormal romance, cozy mysteries, and inspirational literature from her home base of Guelph, Ontario.
Connect with Joanne
Website: http://joanneguidoccio.com/
Twitter: https://twitter.com/joanneguidoccio
Facebook: https://www.facebook.com/authorjoanneguidoccio
LinkedIn: https://www.linkedin.com/in/joanneguidoccio
Pinterest: http://pinterest.com/jguidoccio/
Goodreads: https://www.goodreads.com/author/show/7277706.Joanne_Guidoccio